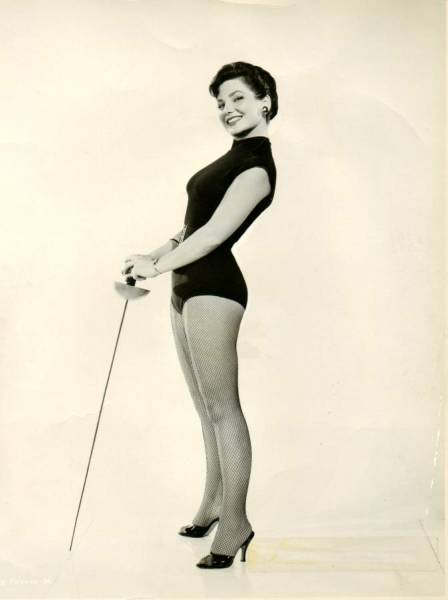 VALERIE FRENCH
Very pretty English actress who was comfortable on both the big screen and stage. Valerie's film career was all too brief, as she appeared in only a handful of films in the late 50's. Her first big film was opposite Glenn Ford in the 1956 Western Jubal.
FILMOGRAPHY: Jubal (56), Secret of Treasure Mountain (56), The Garment Jungle (57), The 27th Day (57), Decision at Sundown (57), Four Skulls of Jonathan Drake (60)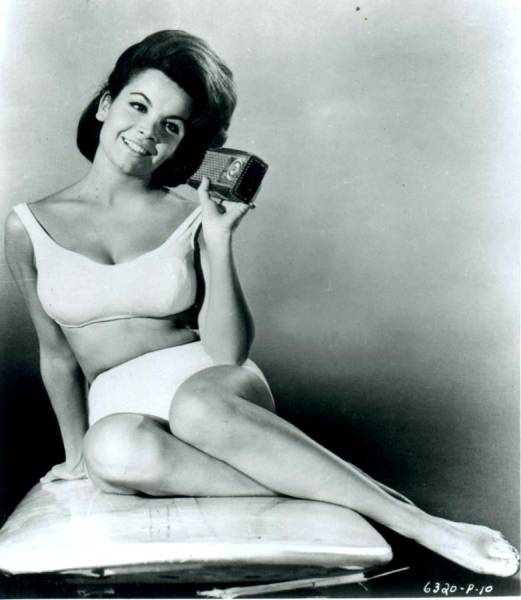 ANNETTE FUNICELLO
America's favorite "Girl Next Door," Annette blossomed from a sweet "Mouseketeer" on Disney's The Mickey Mouse Club, to a voluptuous beautiful woman. Thank God for those beach movies that let us see just how sexy little Annette had really become!
FILMOGRAPHY: The Shaggy Dog (59), Babes in Toyland (61), Beach Party (63), Muscle Beach Party (64), Bikini Beach (64), Pajama Party (64), Beach Blanket Bingo (65), Fireball 500 (66), Thunder Alley (67), Head (68)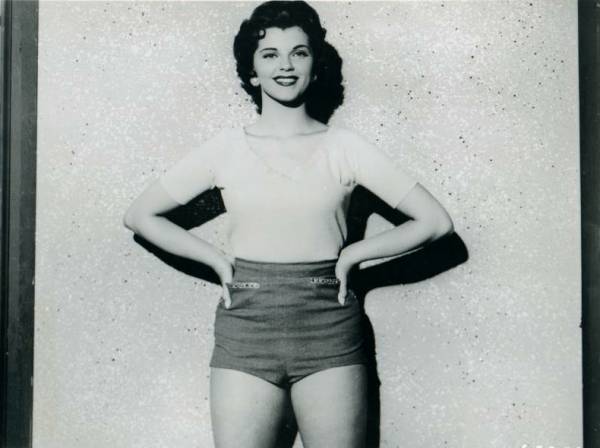 LISA GAYE
Lesser known, but just as sexy, sibling of actress Debra Paget, Lisa never quite rose above B-Movie status, appearing in several 50's Rock & Roll films and Westerns. One "must see" film for Lisa fans is 1962's Night of Evil, where she plays a high school cheerleader who's encounter with a rapist sends her spiraling into a life of degradation and crime.
FILMOGRAPHY: Hawaiian Nights (54), Drums Across the River (54), Rock Around the Clock (56), Shake, Rattle and Rock (56), Frontier Rangers (59), Night of Evil (62), Face of Terror (64), Castle of Evil (66).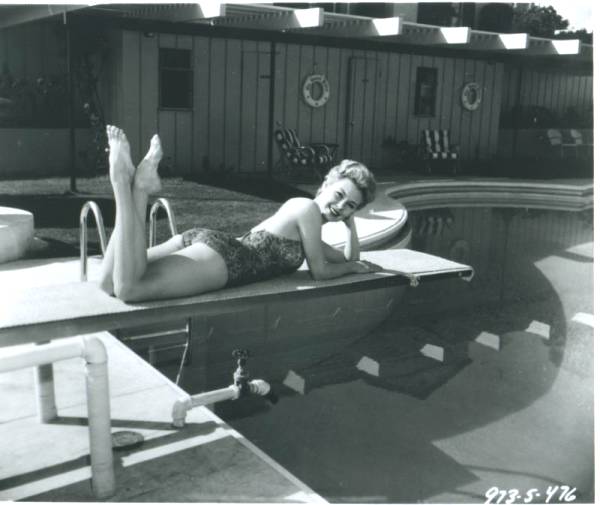 MITZI GAYNOR
50's Dancing Doll with million dollar legs, Mitzi enjoyed a brief stint as an A-List actress after her performances in 1957's Les Girls and the hugely successful South Pacific the following year. However, her acting career came to a halt by the 60's, and Mitzi concentrated her energies on Vegas shows and the occasional television variety show.
FILMOGRAPHY: Take Care of My Little Girl (51), Golden Girl (51), Bloodhounds of Broadway (52), The I Don't Care Girl (53), There's No Business Like Show Business (54), The Birds and the Bees (54), The Joker is Wild (57), Les Girls (57), South Pacific (58).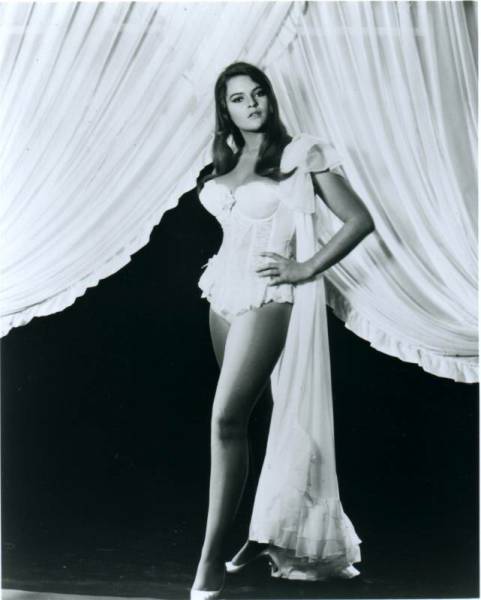 DANA GILLESPIE
A talented busty British Songbird who unfortunately got typecast in low-budget 70's Hammer Fantasy films. Still, despite the demise of her film career, Dana returned to her musical roots, developing a cult following as a Blues and Jazz singer in the 80's.
FILMOGRAPHY: The Lost Continent (68), Mahler (74), The People That Time Forgot (77), The Hounds of the Baskerville (78), Bad Timing (80).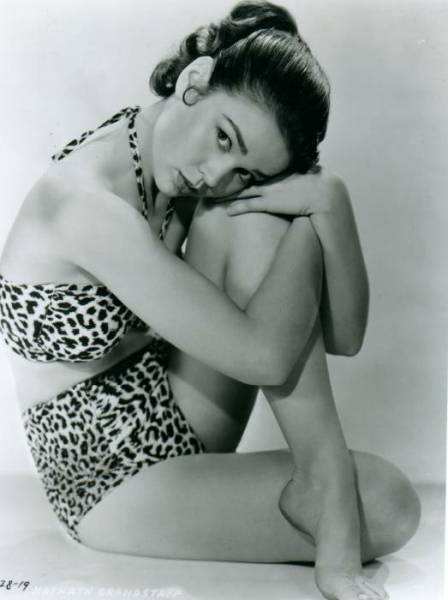 KATHRYN GRANT
Before becoming "Mrs. Bing Crosby," wholesomely beautiful Kathryn Grant enlightened a few B-Movies in the 50's such as The 7th Voyage of Sinbad (1958) and The Big Circus (1959). However, once Bing put that ring on her finger, Kathryn retreated to the role of housewife, appearing thereon, only on the family's annually televised Christmas Specials.
FILMOGRAPHY: Cell 2455 Death Row (55), The Phenix City Story (55), The Wild Party (56), Reprisal! (56), Mister Cory (57), The Night the World Exploded (57), The 7th Voyage of Sinbad (58), Anatomy of a Murder (59), The Big Circus (59).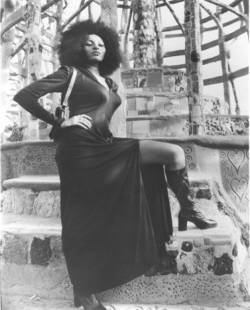 PAM GRIER
This sexy bronze bombshell single-handedly changed the image of the female action heroine in the 1970's. Although the quality of her films such as 1973's Coffy were standard B-Movie fare, Pam was able to overcome the cheesy scripts to give womenkind a foxy, ass-kicking role model which evolved into today's Charlie's Angels and Buffy the Vampire Slayer.
FILMOGRAPHY: Women in Cages (71), The Big Doll House (71), Black Mama, White Mama (72), The Twilight People (72), Hit Man (72), Coffy (73), The Arena (73), Scream Blacula Scream (73), Foxy Brown (74), Sheba Baby (75), Friday Foster (75), Bucktown (75), Drum (76), Greased Lightning (77), Fort Apache The Bronx (81), Something Wicked This Way Comes (83), Jackie Brown (97).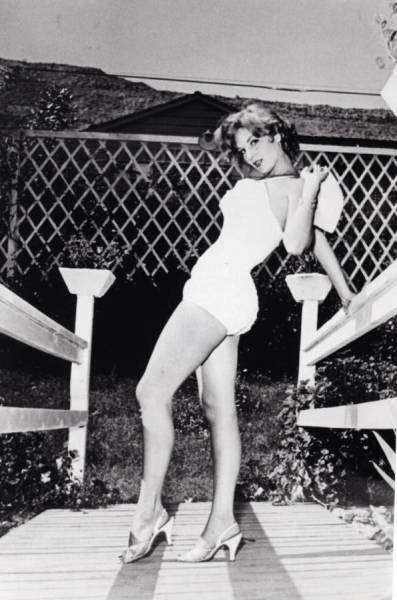 ALLISON HAYES
In today's Hollywood, an actress like Allison Hayes would be so much more appreciated. Limited to slocky B-Movie fare in the 50's and early 60's, sexy Allison is usually the only reason to watch such films as 1957's The Unearthly and her "Cult Classic" film, Attack of the 50 Foot Woman. She made several TV appearances in the 60's in shows such as Bat Masterson and The Untouchables.
FILMOGRAPHY: Sign of the Pagan (54), Chicago Syndicate (55), Mohawk (56), Gunslinger (56), Zombies of Mora Tau (57), The Unearthly (57), The Disembodied (57), The Undead (57), Attack of the 50 Foot Woman (58), Hong Kong Confidential (58), The Hypnotic Eye (60), The Crawling Hand (63).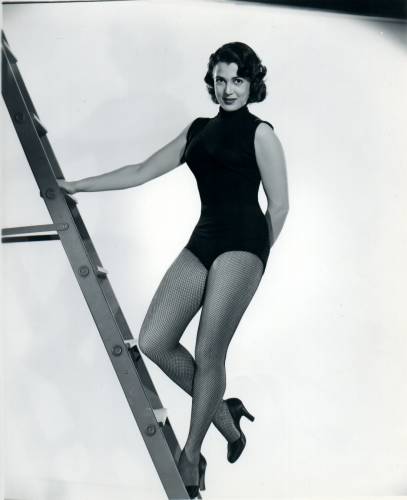 ROBERTA HAYNES
Very pretty actress with exotic Latin looks, Roberta got her break in films after a risque ad was placed in a Hollywood trade paper by her agent, trumpeting her arrival in Hollywood. However, her career consisted primarily of secondary roles, rarely gaining feature actress status.
FILMOGRAPHY: The Fighter (52), Return to Paradise (53), Gun Fury (53), The Nebraskan (53), Hell Ship Mutiny (57).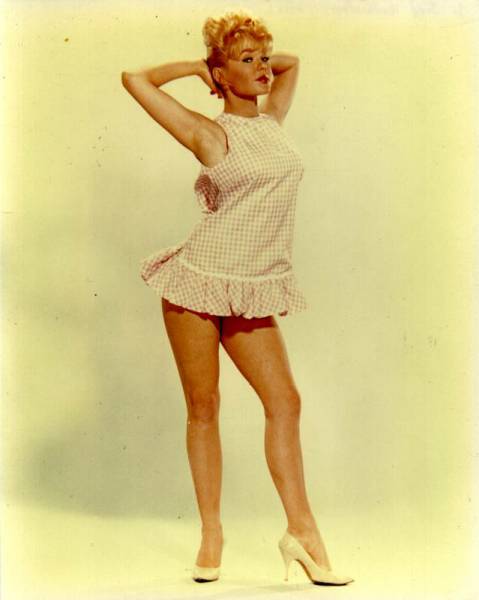 JOEY HEATHERTON
Sexy Joey Heatherton is a girl for men who like girls...A LOT! Not much of a film or music career to remember, Joey's claim to fame was looking hot and knowing it. Her appearances on The Dean Martin Show and on several of Bob Hope's TV specials in the 70's should have been banned by the Fire Department for the smoke she created.
FILMOGRAPHY: Twilight of Honor (63), Where Love Has Gone (64), My Blood Runs Cold (65), Bluebeard (72), The Happy Hooker Goes to Washington (77).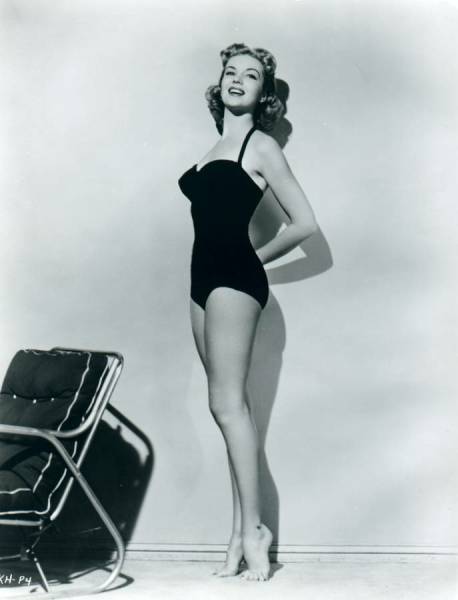 KATHLEEN HUGHES
Making a name for herself playing "Pretty Poison" roles (sexy dames, you obsess over, but don't want to take home to momma). Kathleen never made it out of B-Movie Hell, but she did play in some of the more "interesting" ones such as 1953's The Glass Web as the ill-fated wife of Edward G. Robinson, and in the campy 1956 psycho-drama Three Bad Sisters, playing of course, the "crazy sister."
FILMOGRAPHY: Mr. Belvedere Goes to College (49), For Men Only (52), It Came From Outer Space (53), The Glass Web (53), Thy Neighbor's Wife (53), Cult of the Cobra (55), Three Bad Sisters (56).