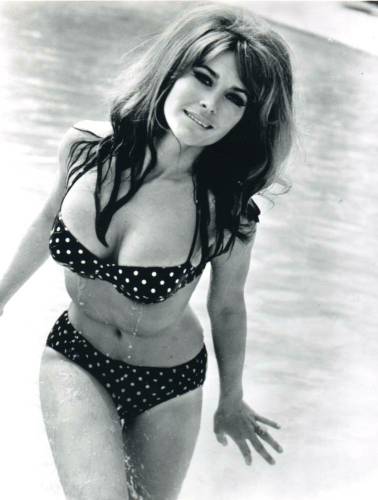 MICHELE CAREY
A bewitchingly beautiful blonde, Michele Carey started out as a Powers Model, before being discovered by esteemed director Howard Hawks. In 1966, Hawks cast Michele in his Western classic El Dorado opposite two of Hollywood's most intimidating actors John Wayne and Robert Mitchum (plus a young James Caan). Michele held her own, as she would do two years later opposite Elvis Presley in the hokey Live a Little, Love a Little. Career-wise, thing went down hill from there with a string of B-Movies and some guest spots on television sumerizing the remainder of her career.
FILMOGRAPHY: El Dorado (1966), Live a Little, Love a Little (1968), The Animals (1970), Dirty Dingus Magee (1970), The Norliss Tapes (1973)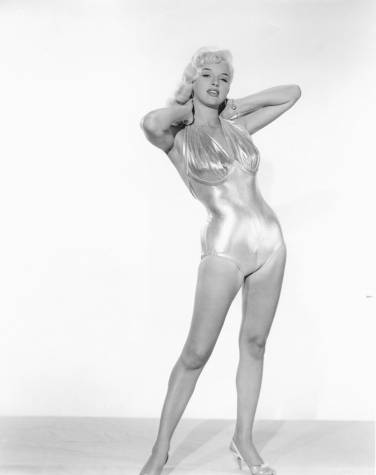 DIANA DORS
I didn't see my first Diana Dors film until a year ago, and I will be the first to say, I didn't realize what I was missing. With stimulating, bedroom eyes, a pulse-quickening figure and two of the most luscious lips this side of Angelina Jolie, her pics don't do her justice. She was dubbed "Britain's Marilyn Monroe," however, it would be a disservice to her career to lump her in as just another factory-line sex symbol. A talented actress, Diana received most of the critical acclaim for her career years past her glamour girl days. Still, you have to see Diana in her heyday, (the film that had me drooling was 1957's The Unholy Wife) just to see how fine she was. Sadly, Diana passed away in 1984 of stomach cancer.
FILMOGRAPHY: Dance Hall (1950), The Unholy Wife (1957), Passport to Shame (1958), I Married a Woman (1958), On the Double (1961) There's a Girl in My Soup (1970)