MARPESSA DAWN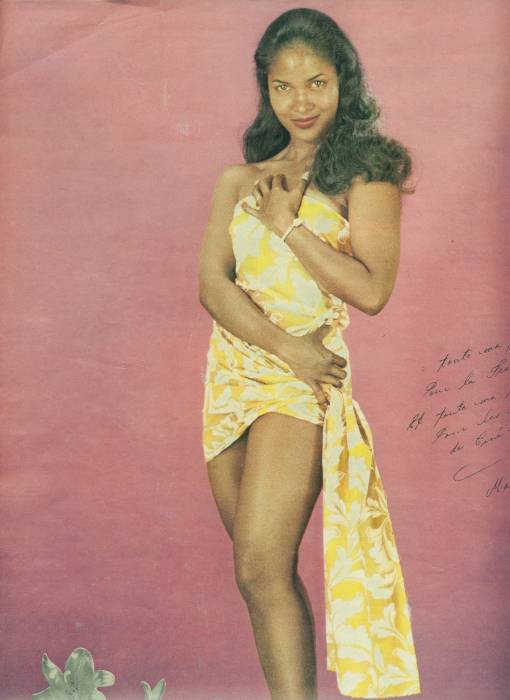 This bronze beauty from Pittsburgh, PA found herself basking in the world's spotlight after a magnificent performance in the 1959 French produced film Black Orpheus. A retelling of the tragic mythical Greek love story between Orpheus and Eurydice, this film version takes place during Carnival in modern Rio De Janeiro.
The film received widespread critical acclaim, including an Academy Award for Best Foreign Film. Critics also praised Marpessa's talent, and it seemed a no-brainer that this sexy sun goddess was well on her way to Hollywood stardom.
Unfortunately, the calls never came, and Marpessa would remain a forgotten talent in Europe. With the exception of a few obscure foreign films, Black Orpheus would be her one and only starring vehicle.
END OF REEL ONE

IRISH MCCALLA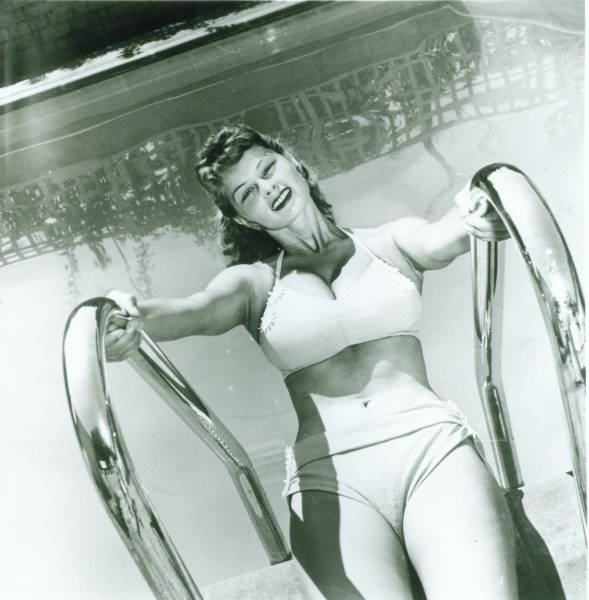 Irish McCalla was "thee Super Model" of the 1950's, sans the fake boobs, tummy tuck, calf implants and missing lower ribs. Every thing on Irish was as real and gorgeous as a western sunset. Response to her layouts in men's magazines such as Night and Day, Frolic and Modern Man were feverish, and it was reported that she regualarly received up to 5,000 fan letters.
It was only natural that Irish would follow the normal evolution from modeling to acting. She would get her big break in 1954, when she was cast in the lead role of Sheena, Queen of the Jungle, a television series based upon a popular comic book heroine. Curiously, the show was discontinued after only twenty-six episodes, despite being an enormous success with viewers. However, Irish's popularity continued to grow thanks to the show's popular syndication run, which would last for several years.
Career wise, life after Sheena proved difficult for Irish. She now carried the "TV character curse," which typically plagues actors who have become defined by one popular role(just think Christopher Reeves, Lynda Carter, Elizabeth Montgomery etc..). Offered only parts in Grade Z films (such as 1958's awful She Demons), Irish would fail in her attempts to launch a post-Sheena career.