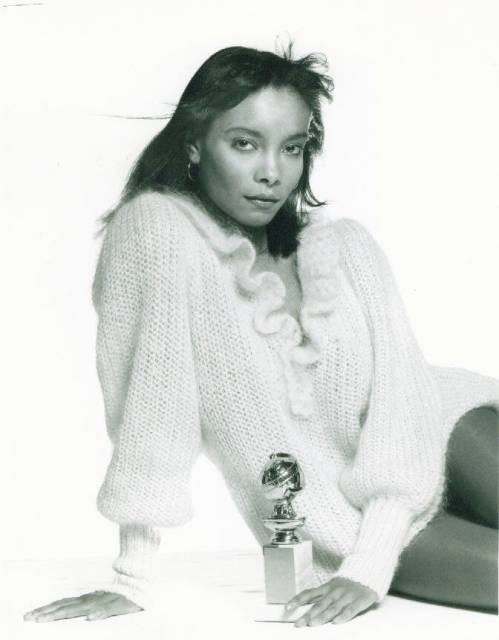 ROSANNE KATON
With drop-dead gorgeous looks, Rosanne used her celebrity as a former Playboy Playmate to make the jump to Hollywood. Although she never played in any A-List films, Rosanne always bought a lot of energy and class to the projects she was involved in, such as 1976's The Muthers.
FILMOGRAPHY: The Swinging Cheerleader (74), Ebony, Ivory and Jade (76), The Muthers (76), Chesty Anderson USN (76), Motel Hell (80), Body and Soul (81), Zapped (82),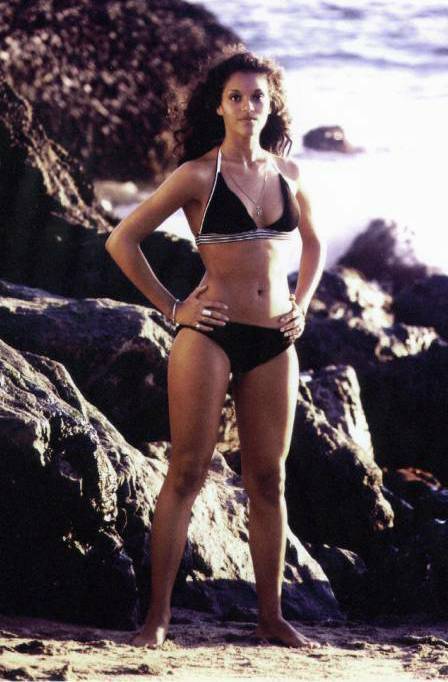 JAYNE KENNEDY
Former Miss Ohio beauty queen who became more famous as a sports announcer and television host then as an actress. Jayne's foray into film consisted of primarily Blaxploitation flicks such as 1977's Big Time. However, whether she was interviewing Ali on the popular sports bio show Greatest Sports Legends or doing a love scene with then husband Leon Isaac Kennedy in 1981's Body and Soul, Jayne was breathtaking to behold.
FILMOGRAPHY: Group Marriage (72), The Muthers (76), Cover Girls (77), Big Time (77), Fighting Mad (78), Mysterious Island of Beautiful Women (79), Body and Soul (81).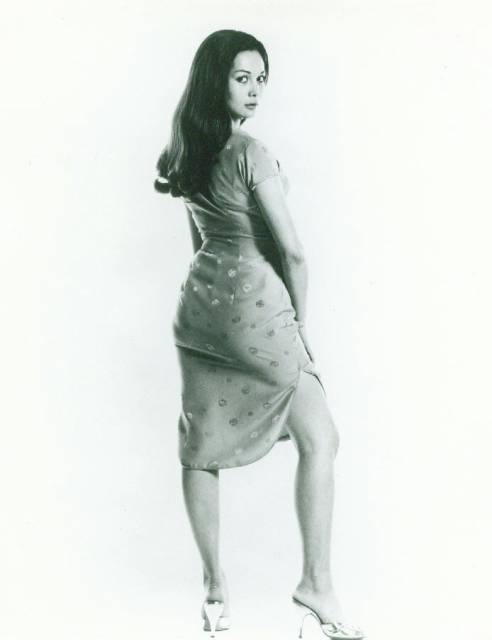 NANCY KWAN
A portrait of bewitching beauty, Nancy Kwan burst onto the Hollywood scene as the love obsession of William Holden in 1960's The World of Suzie Wong. However, after early success, Nancy found herself drifting through dozens of B-Movies as her career fizzled out by the mid-seventies. She appeared in 1993's Dragon: The Bruce Lee Story, showing that time did little to distort her beauty.
FILMOGRAPHY: The World of Suzie Wong (60). Flower Drum Song (61), Main Attraction (62), Tamahine (63), The Wild Affair (63), Fate is the Hunter (64), Drop Dead Darling (66), Nobody's Perfect (68), The Wrecking Crew (69), The McMasters (70), The Deadly and the Beautiful (73), Night Creature (77).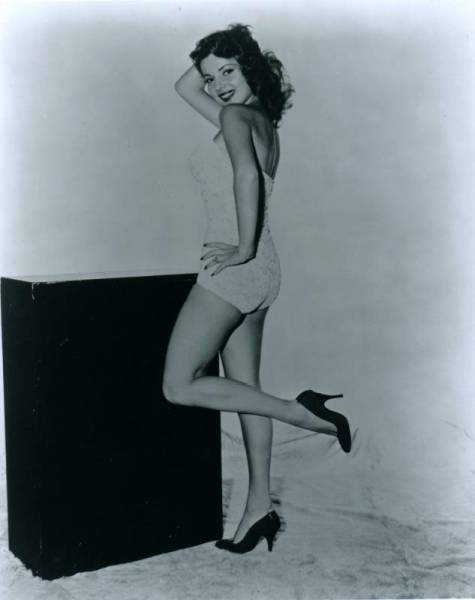 ABBE LANE
Dripping with sexuality, Abbe Lane was at her best performing live as a night club singer. Her first big break came when she was selected as the feature vocalist for The Xavier Cugat Orchestra. She turned that break into a short Hollywood film career, usually cast as the "exotic." She would make several more films in Italy, but it would always be her sexy stage shows that her fans will most remember.
FILMOGRAPHY: Wings of the Hawk (53), Ride Clear of Diablo (54), The Americano (55), Chicago Syndicate (55), The Lady Doctor (57), Ceasar Against the Pirates (62).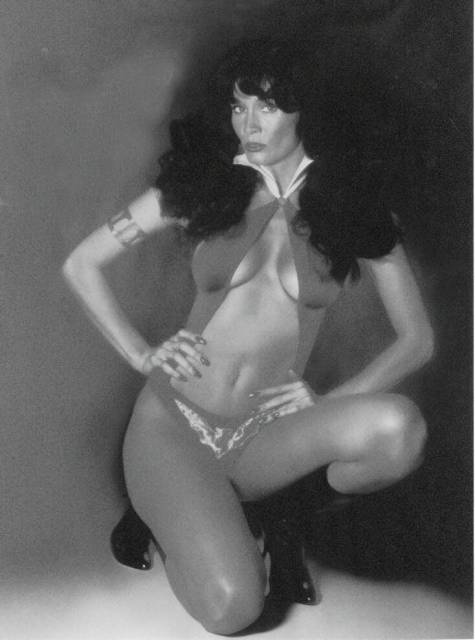 BARBARA LEIGH
Sin-suously sexy Barbara Leigh made a host of really bad B-Movies such as 1973's Terminal Island (which by the way also starred a yet unknownTom Selleck). In the late 70's, she was selected for the coveted role of comic book heroine Vampirella by Hammer Studios, but fate was unkind to Barbara, when the film that probably would have boosted her career, was shelved due to Hammer Studio's bankruptcy.
FILMOGRAPHY: The Student Nurses (70), Pretty Maids All in a Row (71), Junior Bonner (72), Terminal Island (73), Black Bounty Hunter (75).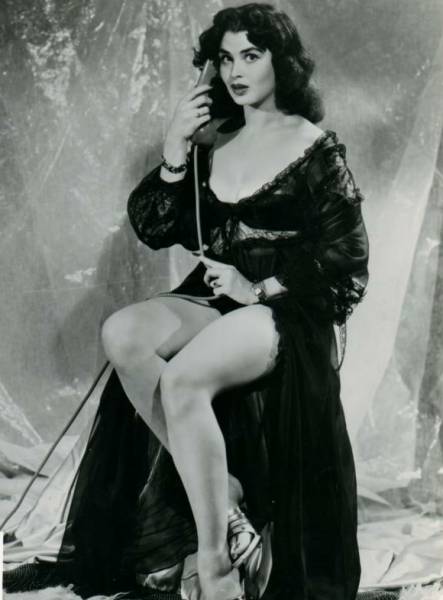 LAURETTE LUEZ
Ay Caramba! This lady looks so good, you will sit through the horribly bad Prehistoric Women, just to ogle her gorgeous frame. A popular model before turning to acting, Laurette would never rise to leading lady status throughout her film career, much to Hollywood's shame.
FILMOGRAPHY: Killer Shark (50), D.O.A. (50), Prehistoric Women (50), African Treasures (52), Siren of Bagdad (53), Jungle Gents (54).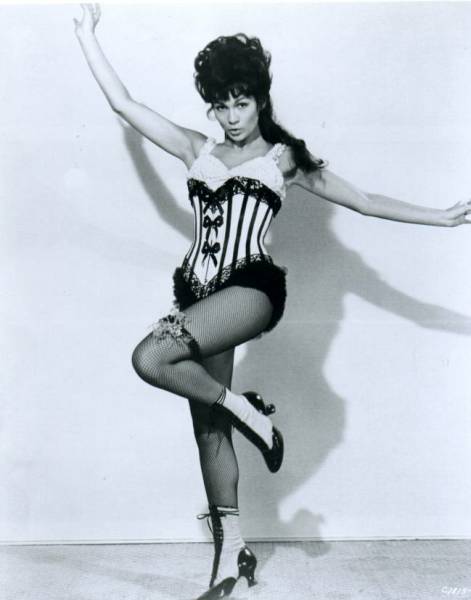 BARBARA LUNA
Sexy Barbara Luna had show business in her blood from childhood, appearing in the Broadway version of South Pacific at the age of two. She grew into a luscious young lady appearing in numerous films, mostly of the B-Grade variety. Barbara also appeared on some of the more popular TV shows of the 60's and 70's such as Mission Impossible, Big Valley, Star Trek and The Six Million Dollar Man to name a few. FILMOGRAPHY: Tank Battalion (57), The Devil at 4 O'Clock (61), Five Weeks in a Balloon (62), Dime With a Halo (63), Mail Order Bride (64), Che! (69), The Gatling Gun (73), The Concrete Jungle (82).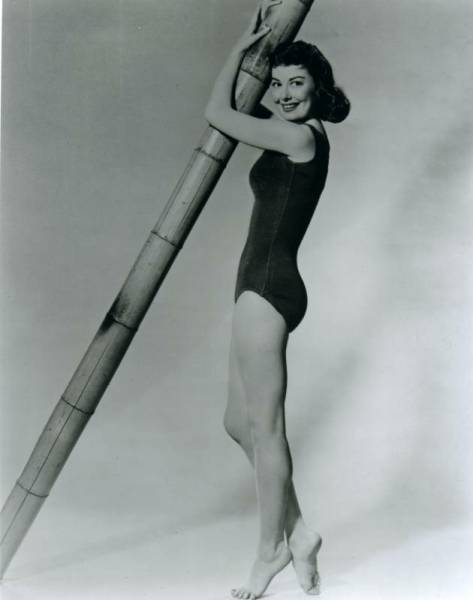 ADELE MARA
Whether as a brunette or a platinum blonde (as she would appear later in her career) gorgeous Latin-American Adele Mara was a pleasure to behold. Multi-talented, with the range to play roles as diverse as comedy, musicals or serious drama, Adele was one of the busiest actresses of the 40's starring in over 50 films during that period.
FILMOGRAPHY: Shut My Big Mouth (42), Alias Boston Blackie (42), You Were Never Lovelier (42), Thoroughbreds (44), Bells of Rosarita (45), The Tiger Woman (45), Song of Mexico (45), The Catman of Paris (46), The Inner Circle (46), Twilight on the Rio Grande (47), Blackmail (47), Angels in Exile (48), Sands of Iwo Jima (49).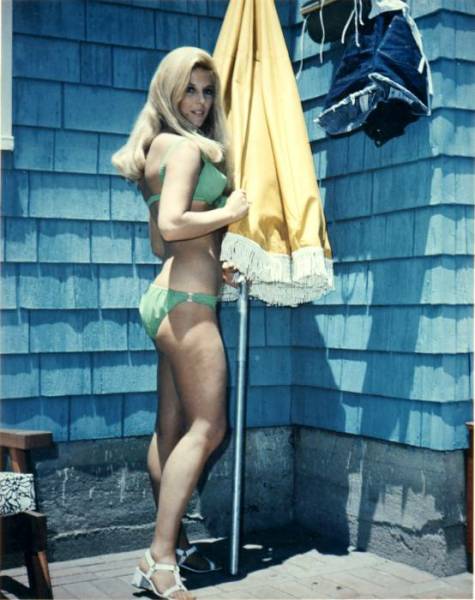 MEREDITH MACRAE
Breathtakingly beautiful, Meredith is fondly remembered for her role on the hit 60's television show Petticoat Junction as sexy Billie Jo Bradley (she was the third actress to play the part but no doubt the hottest of the three). Unfortunately, Meredith's career stalled once the show was cancelled, and she would do only a handful of made-for-television movies afterwards.
FILMOGRAPHY: Beach Party (63), Bikini Beach (64), Norwood (70), Werewolf of Woodstock (75), My Friends Need Killing (76), Sketches of a Strangler (78), Earthbound (81).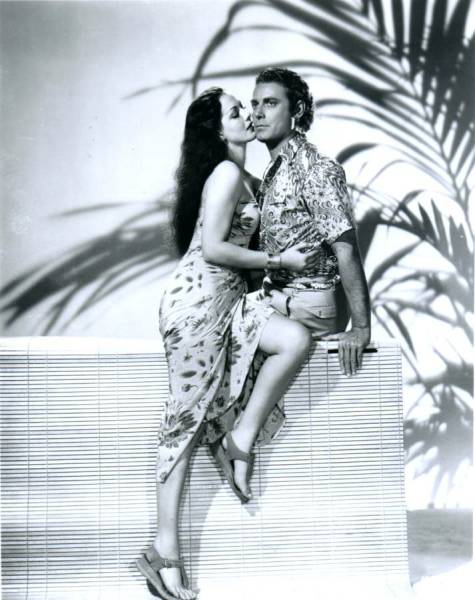 MARIA MONTEZ
The Queen of the B-Movies! And boy, what a Queen! Was she a great actress? Well, that'd debatable, but hey, like an old guy once told me, "She can't make an omelette, but damn she still cooks!" Maria was one of the most beautiful stars to ever grace the silver screen. Although her films like 1942's Arabian Nights and The Cobra Woman in 1944, were the epitome of B-Movie, pulp fiction, they served there purpose to entertain, and Maria, ahhh, Maria was the object of every red-blooded man's fantasy.
FILMOGRAPHY: That Night in Rio (41), South of Tahiti (41), Arabian Nights (42), White Savage (43), Ali Baba and the Forty Thieves (44), Cobra Woman (44), Gypsy Wildcat (44), Sudan (45), Tangier (46), Pirates of Monterey (47), Siren of Atlantis (49).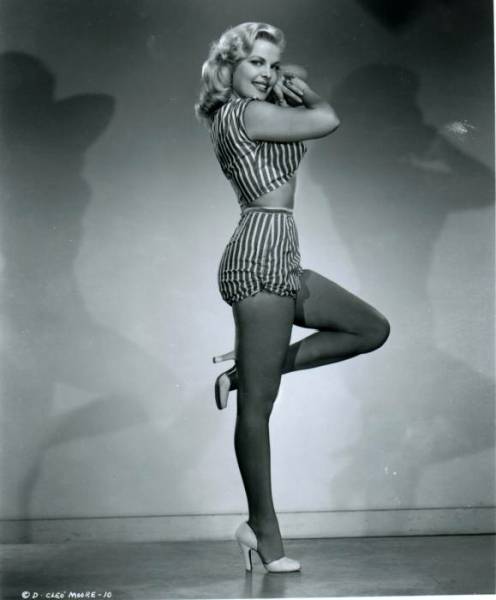 CLEO MOORE
They don't make em like this anymore, and that's a damn shame. Sexy, stacked Cleo Moore may not fit the profile of today's toothpick thin actresses, but it only takes one look at her in a film such as 1956's Over-Exposed, to know that she could ignite a screen like the best of them. She began her career as a top model for popular men's magazines of the time like Modern Man and of course Playboy, before gaining screen fame starring in a number of low-budget films produced by her husband actor/director Hugo Haas.
FILMOGRAPHY: Congo Bill (48), Rio Grande Patrol (50), Gambling House (51), Strange Fascination (52), One Girl's Confession (53), Thy Neighbor's Wife (53), Bait (54), The Other Woman (54), Over-Exposed (56).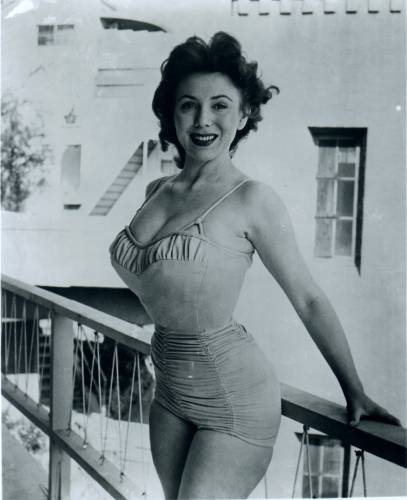 MEG MYLES
A dynamite singer, credible actress and...oh, who are we kidding, Meg was one STACKED lady! With measurements of 42-24-36, it was hard to look past numbers like that to see that Meg was as talented as she was sexy. Her layouts in 50's magazines such as Night & Day and Caberet were legendary in their popularity.
FILMOGRAPHY: The Phenix City Story (55), Calypso Heat Wave (57), Satan in High Heels (62), A Lovely Way to Die (68).