JUDY PACE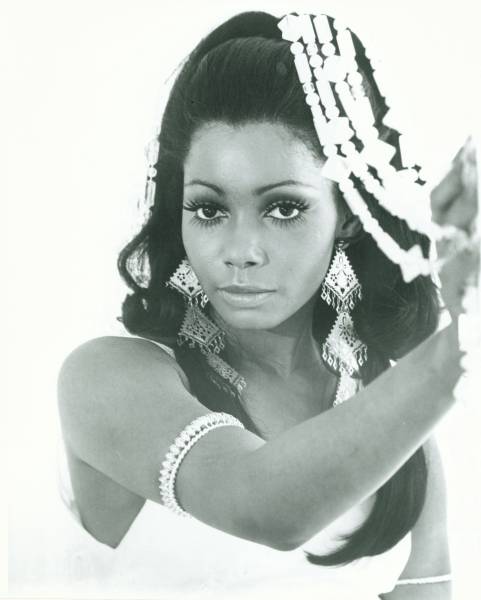 If there was one actress that threatened Pam Grier's reign as America's black glamour queen of the 70's, it was the bewitching bronze beauty Judy Pace. A former Ebony Magazine model, Judy was a modern day Queen Neferteri, with sexy bedroom eyes, pouting full lips, all gloriously displayed on a petite chestnut brown frame. In color-conscious Hollywood, Judy became one of the first dark-skinned dramatic actresses to be recognized as a sex-symbol. The Daily Variety once referred to her as "The most beautiful woman in Hollywood," and I must say, I'd zestfully second that motion.




Enter content here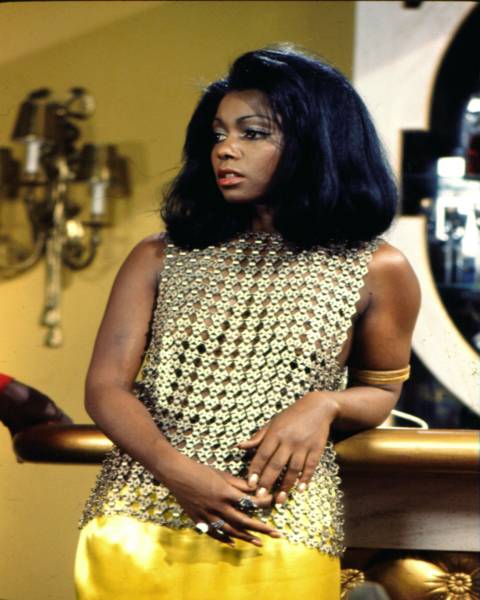 Southern California born and bred, Judy was one of five kids raised in a middle-class Los Angeles environment. After graduating from high school, she attended Los Angeles City College where she majored in sociology. She was enticed away from college with an offer to join the prestigious Ebony Fashion Fair (an extension of John H. Johnson's Ebony/Jet magazine empire). Judy harbored no aspirations for a film career, until one pratically fell into her lap. Director William Castle ( House on Haunted Hill, The Tingler ) saw her pictures in Ebony and chose her for a part in his film 13 Frightened Girls. Upon completion of the film, young Judy was now smitten with the Hollywood bug. She wanted to be taken seriously so she began taking acting classes, and performing in L.A. theater. Small parts on television and films developed, leading up to Judy's first major role in the 1968 film Three in the Attic.
Directed by Richard Wilson (Al Capone, Invitation to a Gun Fighter ), Three in the Attic was a psychidelic sixties trip into sexism and role reversal. Considered ahead of its time, the film deals with a college campus Casanova (actor Christopher Jones), who's three female conquests band together to turn the tables on the unsuspecting gigolo, by literally "loving him to death." In one of Hollywood's first interracial love scenes, Judy plays Eulice, one of the three love femme fatales. Roles such as Eulice would become the norm for Judy as she broke away from the typical wife/mother/girlfriend characters normally offered to black actresses of that era. Judy presented a more daring, enticing and yes, erotic (a word not often mentioned when describing black actresses) image of the modern black woman. In essence, Judy was the manifestation of the sexuality that Eartha Kitt was only allowed to seep out, along with the beauty and desirability that we only got a glimpse of in Dorothy Dandridge.




Enter supporting content here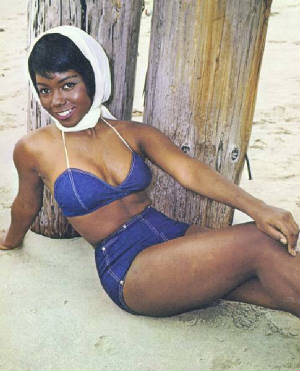 Judy followed up her success in Three in the Attic with another groundbreaking role, this time on the small screen. After losing out to Diahann Carroll for the role of Julia, Judy won a nice consolation prize, landing a part on the popular 60's night time soap Payton Place. Judy played Vickie Fletcher televison's first black female antagonist. Judy's Vicki character was bad to the bone, manipulative, a liar, Vicki basically ruined the lives of just about everyone she touched. When Payton Place was finally canceled in 1969, Judy was offered the lead in a new, "hip" made-for-TV film called The Young Lawyers. With a very "60's," theme, Judy plays one of three young lawyers who take on cases dealing with the poor and oppressed. The film would later be turned into a weekly series, with Judy reprising her role.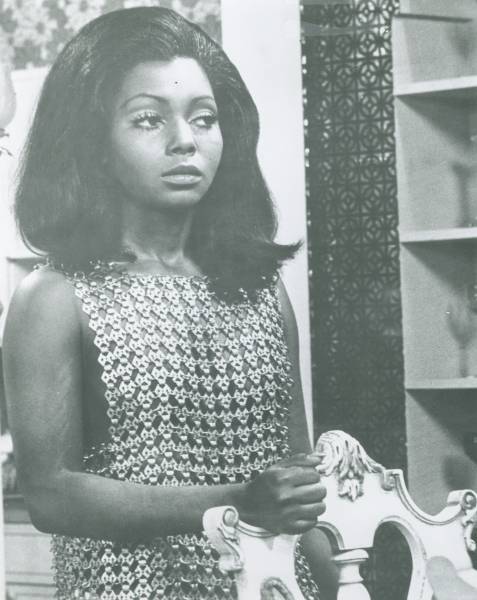 Judy continued to shake things up on the big screen when in 1970, she starred in the first Hollywood produced and financed film directed by an African American, Cotton Comes to Harlem. Directed by acclaimed actor Ossie Davis, Cotton Comes to Harlem was derived from the writings of African American novelist Chester Himes. Given a main stream budget, the film became the first black action "block buster" paving the way for what would later be deemed Hollywood's "blaxploitation" film era of the early 1970's. In many ways Cotton Comes to Harlem was very stereotypical in its depiction of African Americans. However it succeds because it is able to give off that certain "coolness" and vibe which are indicative of the black experience in America. The film is centered on charlatan black leader Rev. Deke O'Malley (played marvelously by Calvin Lockhart), who plans to steal the money of poor blacks with a bogus "back to Africa" movement. With an all-star cast that included Godfrey Cambridge, Raymond St. Jacques, Redd Foxx, Clevon Little and the aforementioned Lockhart, Judy more then held her own. Playing Iris, O'Malley's sexy, hot-tempered girlfriend, Judy nearly steals the movie as she vamps, seduces, and even commits murder for the man she loves.
Cotton Comes to Harlem appeared to be the vehicle that would launch Judy into superstardom, but in reality, it would be her last major role. The "blaxploitation" era she helped to usher in created roles (shallow as they may have been) for black male actors, but very few films gave black women (with the exception of Pam Grier) much to do. Hollywood completely missed the message of Cotton Comes to Harlem by assuming that African American audiences wanted shoot-em-up action flicks with black super-heroes. In a nutshell, black audiences wanted the same thing white audiences wanted, good movies.
Judy floated through a string of forgetful films during the period, before turning to the stage. In the mid-seventies, she would enjoy a successful run on Broadway in a black rendition of Guys and Dolls.
With the success of black actresses such as Halle Berry, Angela Bassett and Kerry Washington, the contributions of talents such as Judy Pace have been relatively forgotten. However, let the record show that Judy Pace's influence in how the world sees African American women, particularly dark-skinned black women cannot be diminished. Prior to Judy, the ideal black sex symbol was relegated to lighter-skinned black women such as Lena Horne and Diahann Carroll. Judy Pace would come along and change that, demonstrating with a beauty as dark as Africa, that black is truly both beautiful and sexy.