LINDA DARNELL
Hollywood has, and always will, attract a plethora of the world's most beautiful women. Over the decades, many faces have graced the big screen, one seemingly more gorgeous than the next. However, the true beauties are the ones that sear unforgettable impressions in our memories. Among those beauties stood Linda Darnell; Dark, exotic, olive-skin with alluring eyes, the girl-next-door with a slightly dangerous edge. Linda was the stuff of many wonderous fantasies. Her rise to fame and fortune appeared to be the culmination of the American dream; small town girl, discovered by Hollywood, becomes a big star, lives happily everafter. However, as with most myths, behind the gloss of studio PR, her life and career was anything but idyllic.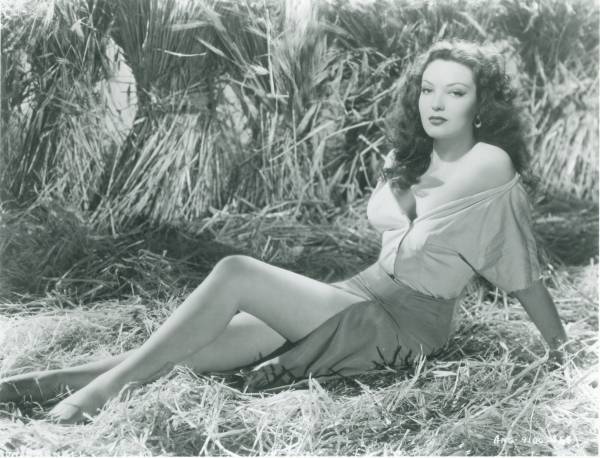 Fox subjected Monetta to months of acting lessons and etiquette classes. The studio heads felt a name change was also in order and Monetta Eloyse was changed to Linda Darnell. Finally Fox was prepared to unveil it's latest butterfly. In 1939 Linda was cast in the film Hotel for Women, playing the role of a sweet innocent girl jilted by her boyfriend. It was an easily forgettable film, still Linda managed to walk away with several strong reviews.
During the early stages of her career, Fox would continue to cast Linda as the sweet, demure girl-next-door in films such as Stardust, The Mark of Zorro and Blood and Sand. Indeed, she was very convincing as the "suffering wife" and "forever faithful girlfriend," which won her a huge fan base. Linda had quickly become the talk of Hollywood, her popularity never more evident then by the number of magazine covers she graced. Nature was also beginning to take it's course on the sweet little girl from Texas who was now blossoming into an alluring woman. The now considered "sexy" Linda Darnell had rapidly gained another logistical fanbase, that of GI males, becoming a pin-up favorite of the soldiers deployed overseas during World War II.
Despite her early film success and fan popularity, Linda begin to fear her career was growing stagnate. She anxiously wanted to break away from her "good girl" image and instead, play a character with some "bite," a girl with a little "dirt behind the ears." Fox gave her that chance in 1944, casting her against type in the film Summer Storm. Linda was given the part of Olga, an ambitious, money driven peasant girl, whose greed leads to tragedy and eventually death. The film did well at the box office and Linda received encouraging critical praise. She had made the transistion from nice girl to "bad girl," and her screen metamorphosis did little to curb her rabid fan base. Linda had re-invented herself, which prompted Fox to cast her as the "femme fatale" in her next several films.





Monetta Eloyse was one of four children born to Roy and Pearl Darnell in Dallas, Texas. Her beauty was evident even as a child, something her mother was very quick to pick up on. To say Pearl Darnell was the prototypical "Hollywood mom" would be an understatement. Pearl saw in Monetta, the vessel in which she could realize her own failed dreams of stardom. She entered Monetta into beauty contests, placed her in local stage shows and hired out her pretty face for modeling gigs. In 1939, the winds of fate blew into Dallas Texas in the form of a national talent search by 20th Century Fox Studios. The break Pearl and Monetta had hoped for had arrived. Fox talent scouts quickly recognized that "certain something" in the young Texas beauty, and signed sixteen-year old Monetta to a studio contract. With her mom in tow, Monetta was whisked off to Hollywood to be transformed into a star.




Linda had achieved both her and her mother's dream. She had become a full-fledge movie star, earning top dollar and being offered choice films. She seemed to be on top of the world, as one of Hollywood's most admired and envied starlets. However, at home, it was a different matter all together. Linda' s relationship with her mother had become strained to the max. Her recent marriage to cinematographer Pev Marley (who was quite older then Linda) was also on the rocks. Personal demons began to emerge from the stress and eventually Linda would inherited one of her mom's bad habits, drinking.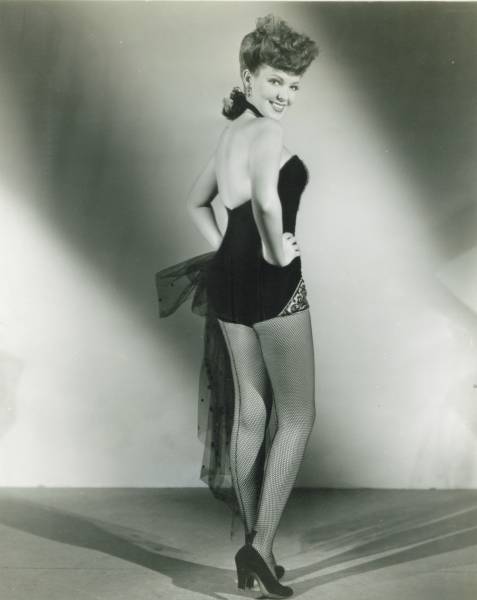 Despite her domestic problems, Linda's career rolled along smoothly. She was a hot property, enjoying a string of hit movies such as 1945's Fallen Angel (in which she looked mad-sexy), Anna and the King of Siam and My Darling Clementine the following year. In 1947, Linda starred in A Letter to Three Wives, which many, myself included, recognize as her finest performance. However, the good times were about to come to an end for Texas' prettiest flower.
By the 1950's, thanks to television, Hollywood profits began plummeting. Upon the demise of the vaunted studio system, Linda, like many other actresses, found themselves "free agents." Initially Linda enjoyed the freedom from the controling studio. She had hoped to branch out to roles and opportunities the studios would have never let her explore. However, within a few years, she was finding it very difficult to land A-List parts. It didn't help her cause that Linda's drinking problem was increasing, along with her waistline. It wasn't long before her once prominent name had become a staple in the B-movie market.
Linda looked towards the stage, performing in Broadway and off-Broadway theater with minimal results. The "stardust girl" who had become an overnight Hollywood sensation, had just as quickly, become yesterday's news.
In 1965, at the age of 41, Linda Darnell, while visiting friends in Illinois, died in a horrible fire. Linda had gone back into the house to rescue one of her friend's children, not knowing the child had already made it out of the burning home safely. In a time of trauma and anxiety, the Hollywood diva, had performed an unselfish act. Despite her problems, her fading career, the demons created by her troubled homelife, when push came to shove, there was still a lot of sweet Monetta Eloyse left in the Hollywood goddess they called Linda Darnell.