ANN RUTHERFORD
Come on guys, I think it's time to give Mickey Rooney his props as a true playa' back in the day. Think about it, not only was this guy married to gorgeous Ava Gardner, but he also got to lock lips with luscious Ann Rutherford in over a dozen "Andy Hardy" films.
Ann Rutherford was a serious Babe, with a capital B! Her role as Polly Benedict, Rooney's independent, yet often flighty girlfriend in the popular Andy Hardy films, propelled her to instant fame. The Andy Hardy movies were box office gold for MGM, and the studio was quick to capitalize on Ann's ever growing popularity with the young male masses.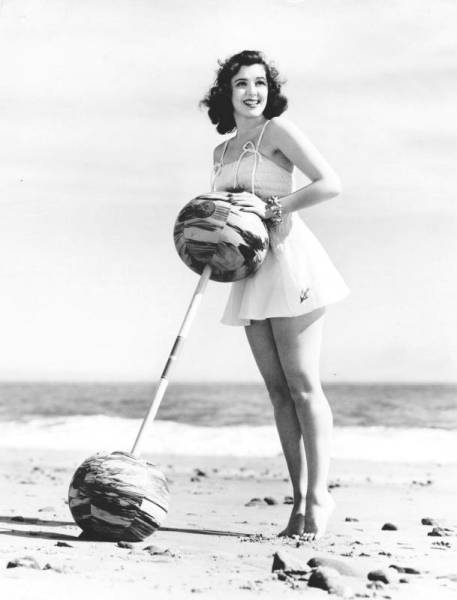 Ann Rutherford was born in Vancouver, British Columbia, Canada. She was the recipient of natural talent genes as her father was a metropolitan opera singer, and her mother an actress in silent films. The family relocated to California, and it wasn't long before Ann was busting her acting chops. At the tender age of five, Ann appeared in her first stage play. By the time she hit her teens, she would make the jump to the silver screen, beginning a career which would last for over thirty years.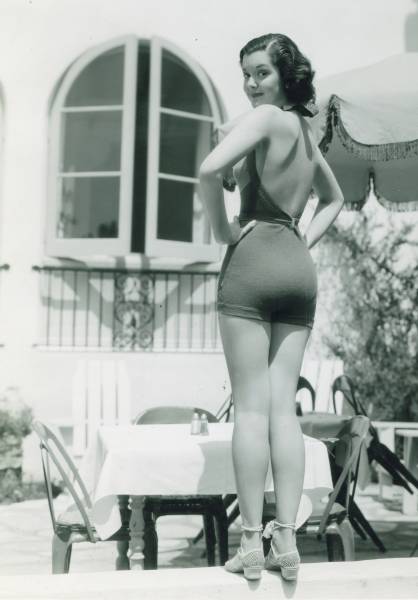 Ann would appear in dozens of films over the next several years, before earning the role which would propel her to stardom. In 1937, seventeen year old Ann was cast as Polly Benedict opposite Mickey Rooney in You're Only Young Once. The film told the story of a small town Judge, James Hardy and his family. Simplistic in it's concept, the film was fun, touching and reassuring to an America emerging from The Great Depression, and on the verge of World War II. Rooney's character, Andy Hardy, the judge's precocious son, became an audience favorite. The film was a huge success, and Rooney's role as the girl crazy, melodramatic Andy Hardy, quickly became the focal point of the sequels to follow (all of which would bare the "Andy Hardy" tag).
Coincidentally, during this time, Ann Rutherford's popularity wasn't too far behind that of Rooneys. As Polly Benedict, Andy's cute, smart, sometimes vain, on again, off again girlfriend, Ann became the epitome of the "American Sweetheart." Polly always reminded me of that pretty girl that lives down the street from you. All the teenage guys lusts over her, and at times she seems obtainable. However, by summer's end she always manages to elude de-flowering, for yet another season.
Even though Ann wasn't that Lana Turner, Hedy Lamar type of beautiful, there was just something about her, that caught your attention like a magnet. She had a sweet "approachable" face, yet her eyes held a certain sexual mischief. Plus, it didn't hurt that Ann possessed a knock-out figure, which no doubt was a contributing factor to the number of young soldiers with her pin-up on their walls.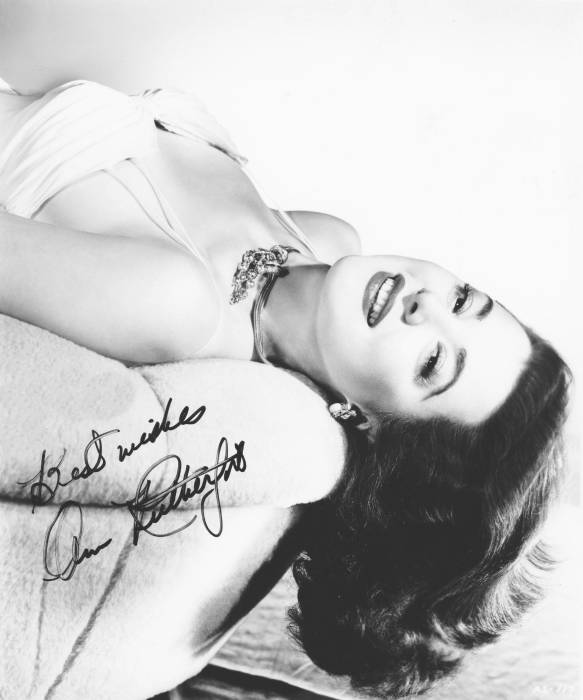 Outside of the Andy Hardy films, Ann's career continued to boom. She would appear in the 1938 version of A Christmas Carol, and landed a plum role in one of the greatest films of all time, 1939's Gone with the Wind, playing Careen, the younger sister of Scarlet O'hara.
After her last Andy Hardy film in 1943, Ann would enjoy a steady, if not spectacular career in mostly B-Movies. Her films, B or otherwise, are always fun to watch due to the energy Ann brings to each of her roles. Some of her more enjoyable films were 1942's Orchestra Wives, 1945's Two O'Clock Courage, which teamed her up with Tom Conway and 1947's highly successful comedy, The Secret Life of Walter Mitty.
After her last film in 1976, Ann gracefully moved into retirement. Sadly, today, her career remains much over-looked. With a resume of over sixty films, Ann leaves behind a body of work which would be enviable by any standards. Hopefully, as old films are re-introduced into today's culture (thanks to such venues as Turner Classics and The Fox Channel), today's youth will develop a new crush on America's Sweetheart of the 30's and 40's.