RITA MORENO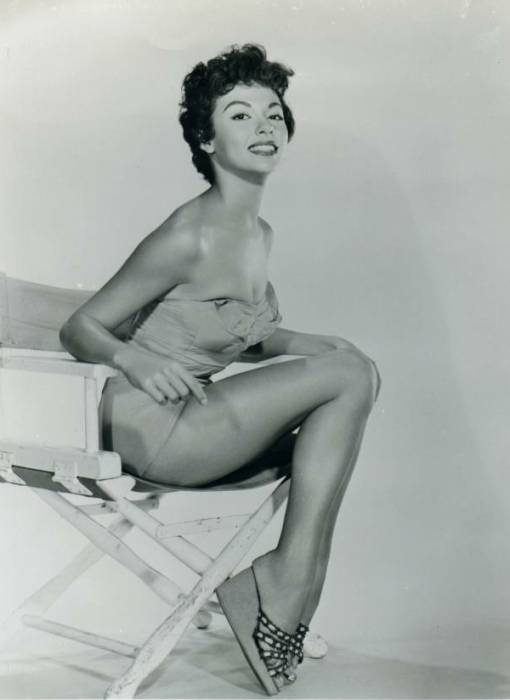 Luscious Latin lightning in a bottle, is how I would describe sexy actress/dancer Rita Moreno. One of Hollywood's most talented, yet sometimes overlooked stars, Rita has survived all the negativity Hollywood could throw at her; stereotypical characters, sexist roles and cultural indifference, and not only remained standing, but came back swinging with a force to be reckoned with.
Born in Puerto Rico, this farmer's daughter moved to New York with her mother at the tender age of five. The stage bug began to surface almost immediately, as Rita began taking dance lessons. By the time she was a teenager, Rita had already performed on Broadway. She soon caught the eye of Hollywood producers, and signed a contract with MGM before her eighteenth birthday.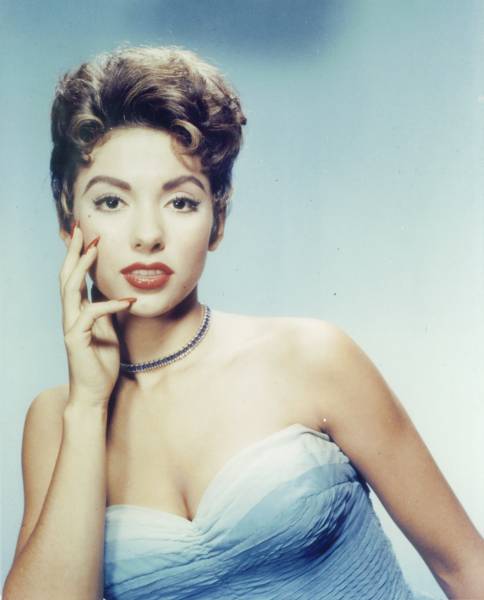 Over the next several years, Rita would work steadily, appearing in over twenty films, most of the B-Movie variety (the one exception being The King and I). For most this might have signaled success, but for the talented Ms. Moreno, it only proved frustrating. Nearly every role she played was ethnically stereotypical, such as the poor Latina spitfire, or the lovestruck Indian maiden (who usually loses the man to some beautiful blonde).










Rita remained undaunted by Hollywood's attempt to typecast her. Instead, she continued to hone her skills, and master her craft, anticipating the moment when she would finally get a chance to show the world her true talent. That moment would come in 1961.
MGM would bring to the screen, the successful Broadway musical West Side Story, a modern day adaptation of Shakespere's Romeo and Juliet. Although she was once again cast in the Latin spitfire role, her part of Anita was pivotal to the film. Rita took the role and ran with it. Her dancing was volcanic, while her presence brought a dignity and authenticity to the film. West Side Story was a smash hit, with most of the critical praise going to Rita over her more celebrated co-star Natalie Wood. The Motion Picture Academy was also impressed, honoring Rita with the Best Supporting Actress Oscar.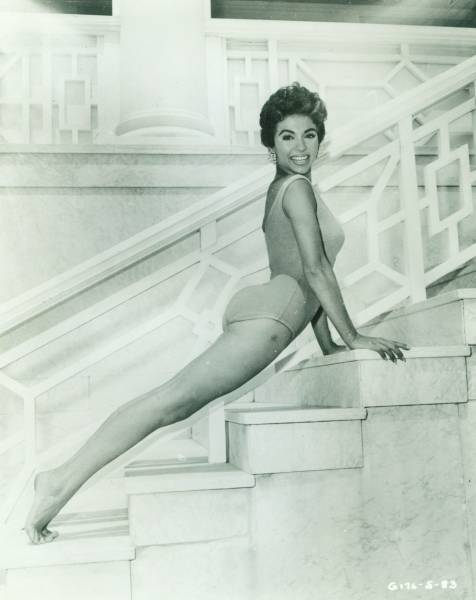 Rita used West Side Story as a spring board to break away from ethnic-only roles. She was superb in The Night of the Following Day in 1968, playing opposite boyfriend Marlon Brando, and more then held her own on screen with Jack Nicholson in 1971's Carnal Knowledge.
Rita also returned to her stage roots, where her talent was put to better use then Hollywood could or would ever do. In 1981, Rita added a Tony Award to her growing trophy room (she had also won a Grammy in 1972, and back-to-back Emmys in 1977 and 78').
Today, Rita is still the shining example of ethnic pride and artistic professionalism. She is currently starring in the critically acclaimed HBO series Oz (For which she won yet another award, this time an ALMA Award). Putting together an enviable body of work and awards in every aspect of the entertainment industry, Rita's persistence and talent has opened doors for today's successful Latina actresses' such as Jennifer Lopez and Salma Hayek.