I must have been all of about five years old when my folks took my sister, two brothers and I, to the Saturday matinee to see One Million Years, B.C. There I would gaze upon her beauty for the first time. Wrapped in nothing more then what amounted to two gopher pelts, I suddenly felt my five year old heart flutter. I was in love. Raquel would remain an obsession with me thoughout my adolescence and well into adulthood.
Given that Raquel was branded a sex symbol in the 60's, not many took her, or her film career seriously. Every film reviewer would completely ignore any attempts from Raquel to add character or substance to her roles as she matured as an actress, choosing instead to continue to focus on nothing more than her beauty and measurements. True, I'll admit that much of her early work was pretty bad, but as the 60's faded out, Raquel seemed to transcend her glamour girl image and produce far more credible film work. Her role as a transvestite in the woefully done 1970 film Myra Breckinridge, proved she had begun to develop some depth as an actress. She followed that up with two suburb performances in 1971's Hannie Caulder and the physical Kansas City Bomber the following year.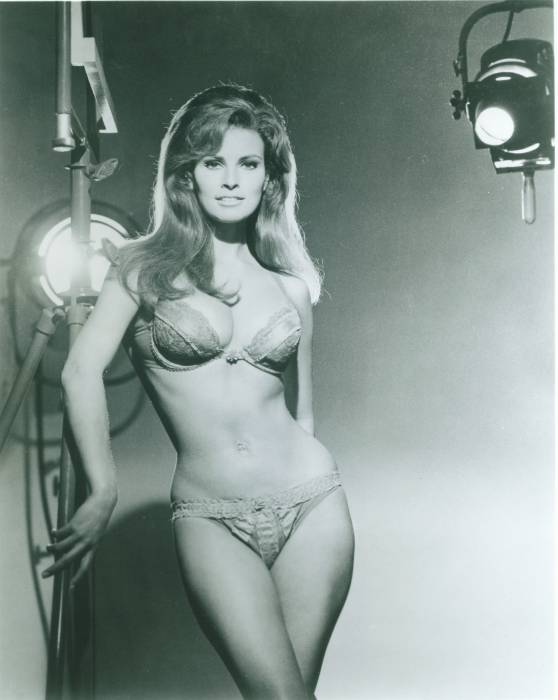 By the mid-seventies, Raquel's Hollywood star began to fade. She was no longer the box office sensation she had been in the 60's. She still garnered a few roles during the decade, most notable were The Three Musketeers in 1974 and the sequel The Four Musketeers, in 1975, but she was now cast in secondary roles, no longer the leading lady.
Raquel would have to re-invent herself, and she would do this by proving her acting worth on the Broadway stage. Taking over for Lauren Bacall in 1981, Raquel engineered a successful run in the play "Woman of the Year." Raquel then took her act to Vegas, where she headlined successfully with an entertaining variety act.
With mainstream Hollywood still not beating down her door, Raquel took her talents to television, where she would do a series of critically praised Made-For-TV films such as 1982's The Legend of Walks Far Woman, Right to Die (1987) and Scandal in a Small Town (1988).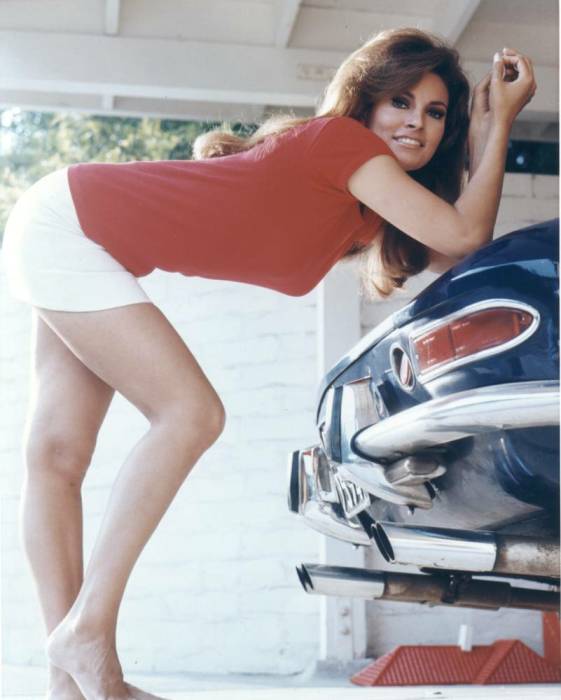 Today, Raquel, as sexy as ever, has settled into a nice comfort zone as she takes on more "matronly" roles. She was hilarious as the middle-age predator in the 2001 Latin family comedy Tortilla Soup, and equally hilarious as the "Joan Collinesque" Mrs. Vandermark in the hit comedy Legally Blonde the following year.